I saw this map on a friends blog and thought it was kind of fun. They have it appearing constantly on the right by their profile. I can't figure it out so I will put it here.
Ann & Paul Travels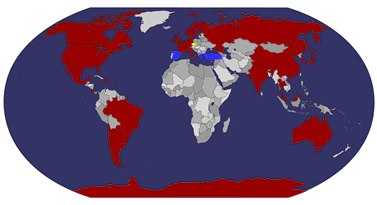 Map Legend: 20%, 55 of 263 Territories

 Ann only 

 Paul only 

 Ann & Paul 




















































What do they say? "The world is our campus."